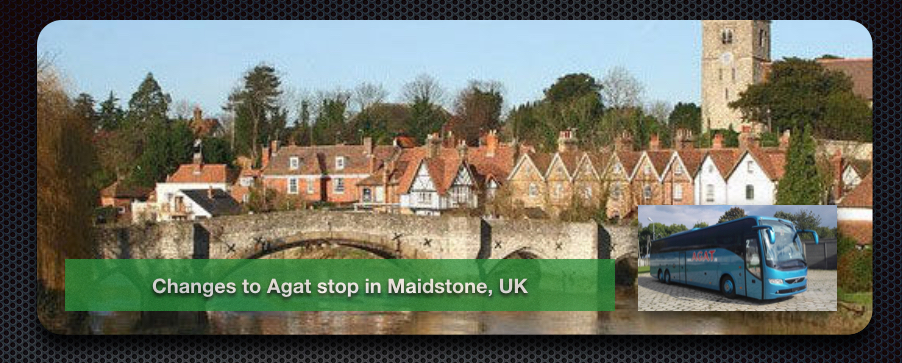 Agat (international coach operator with services to Poland) is changing its stop in Maidstone. The carrier has decided to change the location of the stop in Maidstone, so the current location of the stop for this service is Maidstone East Railway Station, Stop O.

You can book the your ticket for the Agat service online via the infobus.eu booking system provided by us. You can book direct from 4 other UK cities this way for the Agat service to Poland, not just from Maidstone, like Southampton, Portsmouth, Guilford & London

Tickets for domestic & international coach services at the lowest prices you will find at www.EuropeBus.co.uk The ticket ordering system via the Internet operates around the clock - even on Sundays and holidays.