Great news from Megabus UK. £1 tickets to Spain, France, Germany, the Netherlands and Belgium released

Hello all EuropeBus fans. This morning we have to pass a wonderful message to you.

The Megabus' reservation system shows tickets available for £1 on European routes. This time people interested with this offer can book their trips to the end of October! Even the new London - Barcelona route is bookable for £1!  " A penny saved is a penny earned"
The number of tickets at this price is limited, so it is best to purchase a ticket for your journey now.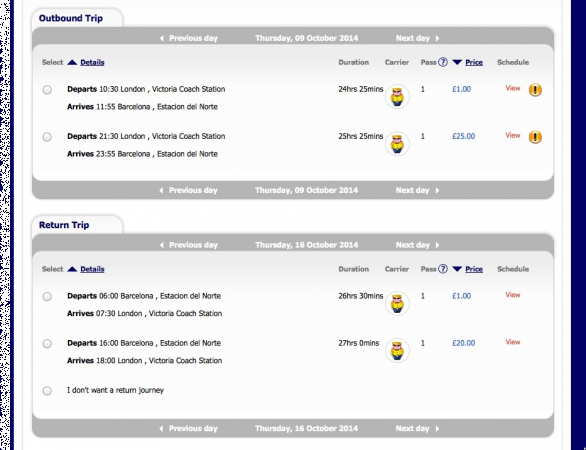 To book tickets online you need to click on this link, which redirects to the Megabus UK website. While filling of the carrier's journey planner you should specify number of people travelling, route and date of travel.