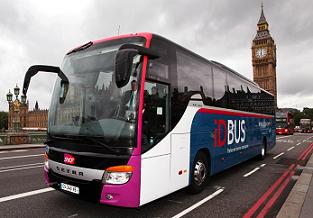 The summer holidays are nearly upon us again and it looks as though the weather here in the UK is going to be temperamental at best. Most people like to try to get away from the gloomy weather and treat themselves to a holiday abroad during the summer months – but the prices of going abroad are usually prohibitively high during school holiday periods.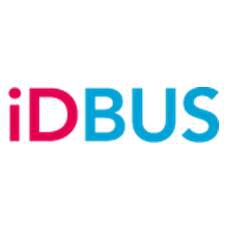 The school holidays typically run from the end of July to the beginning of September, so if you want a holiday during that time you are likely to have to pay premium prices for your trip. However, thankfully there is still one way to go abroad for as little as £29: amazing when you consider that you can't even travel by train between any two major UK cities for that low price!
iDBUS has several bus journeys from London to Paris, Lyon and Lille each day and at least one of those daily bus journeys will cost just £35, £45 or £29 respectively if you travel between 27th May and 15th September 2013. Those prices are per person, one way, but the return journeys are available just as cheaply. Some airlines charge ridiculously low prices to fly you out to a far-flung destination but then charge an awful lot more if you want to come back again. But iDBUS's prices for the return journeys are just as cheap.
iDBUS sets their prices in advance and those prices do not change no matter when you book them. So don't worry about leaving your booking too late and having to pay more than you would have by booking in advance. The price is determined by the hour of departure, not when you book so there's no need to panic – it is still possible to get a bargain bus fare to your chosen destination for this summer.
At those prices you could even travel to Paris Charles de Gaulle airport and catch a flight to somewhere further afield for less money than it could cost you to fly direct from Heathrow with all the taxes and surcharges you could pay.
As well as offering mini prices all year round, iDBUS offers maximum comfort on all of their buses: plenty of room on their expandable seats plus electrical sockets and free Wi-Fi so you can keep busy throughout the journey or just unwind with your electronic gadgets without fear of going over your download limit or running out of battery.
To give you an idea of the available journeys over the summer holidays, here are some typical examples. Some days have more or fewer journeys available but these are fairly representative:
Those journeys marked with a '*' are the ones offered at the mini prices, but even those not starred cost very little (typically less than £65). You can't cancel your tickets once they are bought but you can pay a small surcharge and exchange them for other times or dates if you need to.
London – Paris (Charles de Gaulle)
| | |
| --- | --- |
| Depart | Arrive |
| 11.30am | 8.30pm |
| 11.00pm* | 8.00am |
London – Paris Bercy (city centre)
| | |
| --- | --- |
| Depart | Arrive |
| 6.00am* | 4.00pm |
| 8.30am | 5.35pm |
| 12.00noon | 10.00pm |
| 1.30pm | 11.30pm |
| 9.00pm | 6.05am |
| 10.00pm | 7.05am |
| 11.30pm | 9.30am |
London – Lille
| | |
| --- | --- |
| Depart | Arrive |
| 6.00am* | 12.40pm |
| 12.00noon | 6.40pm |
| 1.30pm | 8.10pm |
| 11.30pm | 6.10am |
London – Lyon
| | |
| --- | --- |
| Depart | Arrive |
| 11.30am | 5.00am |
| 11.00pm* | 4.30pm |
So you can easily afford to take a break to the continent this summer: it's not too late!
Travel in Europe with iDBUS. For more detailed timetables and tickets please visit uk.idbus.com