Business Class from London to Prague, Pilsen & Brno starting from just £79 return
Posted in Budget travel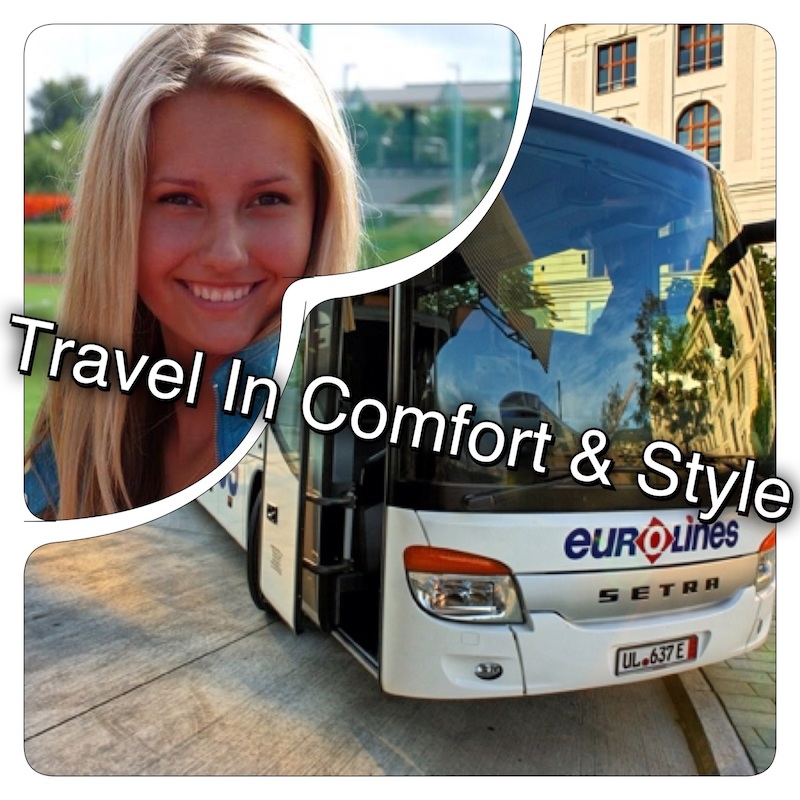 For the summer holidays and the Olympic Games the largest European coach operator Eurolines is going to introduce coaches with a higher standard for the route between London, Prague, Pilsen and Brno.
Now you can get from London to Prague, Pilsen & Brno with Eurolines Business Class. With the overnight direct service to Prague which takes just over 19 hours with prices starting from just £79 return. After changing in Prague, the passenger will continue the journey to Brno in a vehicle with exactly the same standard.
There's no charge for check-in and Eurolines gives you a free luggage allowance of two medium size suitcases on services to the Czech Republic. Now you can take your bike with you as the second luggage, and it will be transported for free (Your bicycle must be disassembled and wrapped. Applies exclusively for the London - Dover - Prague service; from London on Sundays at 5.00 pm, from Prague on Fridays at 5.00 pm).
From the United Kingdom to the Czech Republic BOOK TICKET NOW
During the 2012 Summer Olympics in London Eurolines will operate the services on the route Prague - London - Prague with Business Class coaches at the weekends:
London to Prague using the London-Prague Eurolines Business Class...

This is a good option, and it takes only 19 hours, with a late-afternoon departure from London and an arrival in Prague after noon next day.
Travel from London to Prague by Eurolines Business Class, leaving London Victoria Coach Station at 17:00 on Sundays, arriving ÚAN Florenc - Prague's main coach station at 12:30 on Mondays
Travel from Prague to London by Eurolines Business Class, leaving Prague ÚAN Florenc Station at 17:00 on Fridays, arriving London Victoria Coach Station at 11:00 on Saturdays.
For Brno you'll have to change in Prague, it takes about 2 hours 30 minutes extra.
This offer is valid only for services at the weekends in the period from 27.7. untill 31.8.2012, other services are provided with standard coaches
No worries with driving. Enjoy a business class coach. It brings clear benefits for your pleasant journey!
TOP Coaches SETRA 416 GTHD
Extended legroom and comfortable seats with seat belts
3 x LCD monitor, 220 V power (European socket, please take an appropriate plug adaptor)
Extended tables for comfortable work with a laptop
Internet access (Wi-Fi) free of charge in the Czech Republic and abroad too
Individual multi-channel system - with headphones
Newspapers, magazines and snack for free
Professional drivers, up to 2 pieces of luggage
Air condition, WC
Book European Coach Tickets
You can buy your ticket online here: BOOK TICKET NOW, but for a wider choice and better offers EuropeBus advises you to use two different available journey planners (booking systems) before your coach journey to the Czech Republic. Regardless of the choice you make, it is the same Eurolines coach service. Clients on the UK - Czech Republic lines will get free water and newspapers and wide range of magazines. More about it here: EuropeBus blog
Travel by comfort, travel by Business Class.