Introducing megasightseeing.com to London - a new tour bus from megabus
Posted in New coach services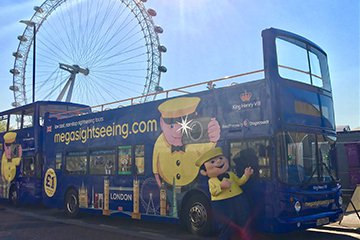 The new megasightseeing.com product provides around two-hour non-stop tour of London.
Tickets available like at megabus.com from only £1 on every service.
Thanks to megasightseeing.com you can see up to 50 famous sights across the capital.
Industry leading transport provider megabus.com launched London's first low-cost sightseeing tour bus service.

Tickets for the capital's new great value megasightseeing.com service are available online The new service started on Monday 23 April.
Offering a sightseeing tour like no other in London, the service takes about two hours to travel non-stop to around 50 famous tourist sights.

Tickets are available for only £ 1 per seat - saving on the cheapest alternative, which is currently priced at around £ 25 in London.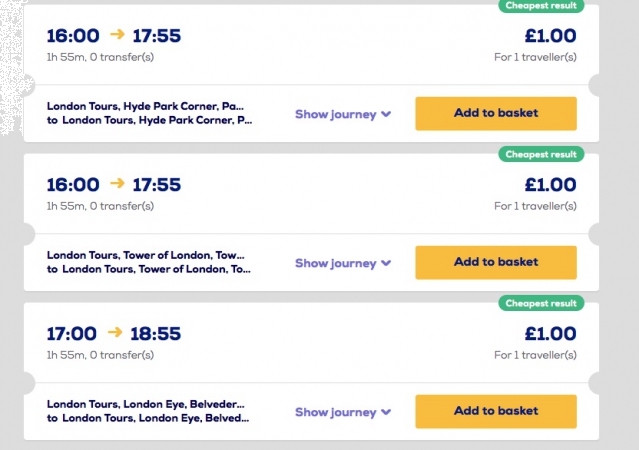 With tours departing every hour from three different locations across the city, the bespoke double decker buses will offer great views of all of London's top tourist attractions.
Tours depart from Stop X in Park Lane opposite the Hilton Hotel, Stop TA at Tower Hill and Belvedere Road near the London Eye.

Places must be pre-booked via the megasightseeing.com website, but can be reserved until departure (depending on availability), offering customers a high level of flexibility and the option of a guaranteed place on the top deck.

The sightseeing tours – being operated by Stagecoach London - will run daily between 10 am and 5 pm with additional services available during the busy seasons.
Nine vehicles, all Dennis Tridents have been adapted by manufacturer Alexander Dennis Limited (ADL) in Anston and Harlow. Four vehicles are fully open top and five offer a partially covered top deck.
A GPS commentary system provides a comprehensive English-language commentary of all of the sights through interior speakers.