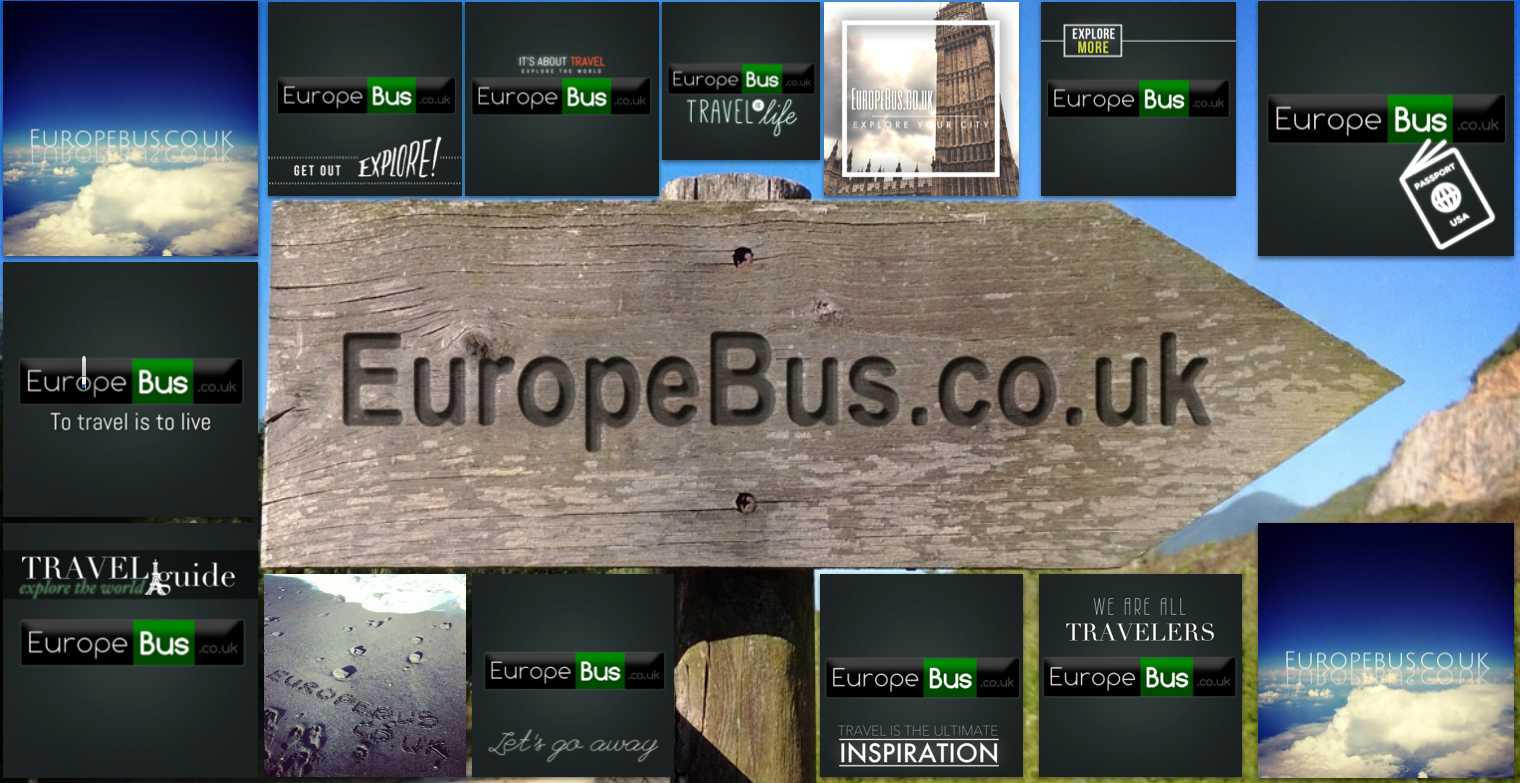 EuropeBus has been running for a few good years now. There are periods like now when EuropeBus has a large interest and there are periods of total stagnation, but we are thankful for each day when we can share our passion with you. We are very happy with the existing interest, but we are hoping for more :) Dear friends and visitors we encourage you to visit the EuropeBus website and our blog more often. We are grateful for all your comments and likes.
Please remember that our website is created by hobbyists. The service exists to introduce you an alternative transportation option - coaches. The coaches are economical and environmentally friendly means of transport. You just have to try it. Dear readers just remember the coach will never be by plane or train, it is just another option of travelling, to which we want to convince you.
The EuropeBus' pictures that recently appear on social networking profiles are intended to encourage or attract new visitors. Now we are trying a different approach to new recipients.
EuropeBus thanks you for all these years together :)
| | | | |
| --- | --- | --- | --- |
| The best on-line travel guide for people who want to travel by coach or bus. EuropeBus.co.uk | The best on-line travel guide for people who want to travel by coach or bus. EuropeBus.co.uk | The best on-line travel guide for people who want to travel by coach or bus. EuropeBus.co.uk | The best on-line travel guide for people who want to travel by coach or bus. EuropeBus.co.uk |
| The best on-line travel guide for people who want to travel by coach or bus. EuropeBus.co.uk | The best on-line travel guide for people who want to travel by coach or bus. EuropeBus.co.uk | The best on-line travel guide for people who want to travel by coach or bus. EuropeBus.co.uk | The best on-line travel guide for people who want to travel by coach or bus. EuropeBus.co.uk |
| The best on-line travel guide for people who want to travel by coach or bus. EuropeBus.co.uk | The best on-line travel guide for people who want to travel by coach or bus. EuropeBus.co.uk | The best on-line travel guide for people who want to travel by coach or bus. EuropeBus.co.uk | The best on-line travel guide for people who want to travel by coach or bus. EuropeBus.co.uk |
| The best on-line travel guide for people who want to travel by coach or bus. EuropeBus.co.uk | The best on-line travel guide for people who want to travel by coach or bus. EuropeBus.co.uk | The best on-line travel guide for people who want to travel by coach or bus. EuropeBus.co.uk | The best on-line travel guide for people who want to travel by coach or bus. EuropeBus.co.uk |
| The best on-line travel guide for people who want to travel by coach or bus. EuropeBus.co.uk | The best on-line travel guide for people who want to travel by coach or bus. EuropeBus.co.uk | The best on-line travel guide for people who want to travel by coach or bus. EuropeBus.co.uk | The best on-line travel guide for people who want to travel by coach or bus. EuropeBus.co.uk |
| The best on-line travel guide for people who want to travel by coach or bus. EuropeBus.co.uk | The best on-line travel guide for people who want to travel by coach or bus. EuropeBus.co.uk | The best on-line travel guide for people who want to travel by coach or bus. EuropeBus.co.uk | The best on-line travel guide for people who want to travel by coach or bus. EuropeBus.co.uk |
| The best on-line travel guide for people who want to travel by coach or bus. EuropeBus.co.uk | The best on-line travel guide for people who want to travel by coach or bus. EuropeBus.co.uk | The best on-line travel guide for people who want to travel by coach or bus. EuropeBus.co.uk | The best on-line travel guide for people who want to travel by coach or bus. EuropeBus.co.uk |
| The best on-line travel guide for people who want to travel by coach or bus. EuropeBus.co.uk | The best on-line travel guide for people who want to travel by coach or bus. EuropeBus.co.uk | The best on-line travel guide for people who want to travel by coach or bus. EuropeBus.co.uk | The best on-line travel guide for people who want to travel by coach or bus. EuropeBus.co.uk |