We are giving you the latest offers straight from Eurolines
Posted in Budget travel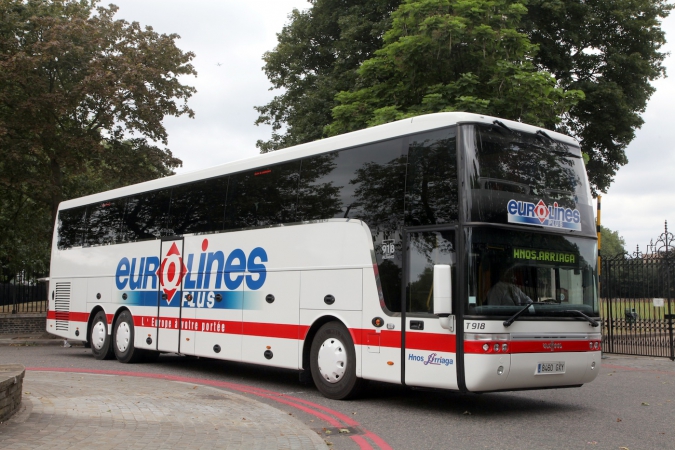 Budget travel to Amsterdam, Brussels and Paris with Eurolines. This offer is valid only until 26th July 2012. You can buy tickets from £9 one-way (a booking fee is included).
Travel from London to Paris, Amsterdam or Brussels daily on selected departures:
Eurolines coaches from London to Paris include:
08:00, 09:00, 10:00, 11:00, 20:30 and 21:30 (excludes Friday nights)
Eurolines coaches from Paris to London include
10:00, 11:00, 23:00 (excludes Sunday nights)
Eurolines coaches from London to Brussels include:
09:00 (until 30 June),
10:00 and 23:00 (from 23 June)
Eurolines coaches from Brussels to London include:
12:45 (until 30 June)
02:00 and 2145 (from 30 June)
Eurolines coaches from London to Amsterdam include:
09:00, 22:00
Eurolines coaches from Amsterdam to London include:
08:30, 21:30
---
New Amsterdam Express service
For £ 9 you can also travel by the newly introduced express connection to Amsterdam.
The new overnight service has been introduced by Eurolines and will depart London at 20:00 daily. It is two hours faster than the standard Amsterdam service - which will continue to run via Eindhoven or Rotterdam.
More info about the service is available here: Amsterdam Express
---
Europe at your fingertips - Unlimited European Travel
Want to see Europe's top cities on a budget? A Eurolines Pass gives you flexible, unlimited travel between 50 European cities.

Take your time - Choose from 15 or 30 days

You make your itinerary to fit your schedule and budget with a choice of 15 or 30 days. Best of all - you can plan your route as you travel, just pre-book your first destination and then book as you go giving you total freedom to chill out and travel at your own pace, or travel from country to country, as long as each journey takes you from one to another, there's no limit to how many you visit.
PRICES
15 Day
Youth (under 26)
Adult
Low
£159
£179
Mid
£179
£219
High
£249
£289
30 Day
Youth (under 26)
Adult
Low
£219
£279
Mid
£239
£299
High
£329
£389
Low season: From 29 - 31 October 2011
Mid Season: 1 April - 23 June and from 6 September - 28 October 2011
High Season: From 24 June - 5 September 2011
Cities available for travel: Alicante, Amsterdam, Barcelona, Berlin, Bordeaux, Bratislava, Brno, Brussels, Bucharest, Budapest, Cologne, Copenhagen, Dijon, Dublin, Edinburgh, Florence, Frankfurt, Gdansk, Geneva, Gothenburg, Hamburg, Kaunas, Kosice, Krakow, Lille, London, Lyon, Madrid, Marseille, Milan, Montpellier, Munich, Nancy, Nantes, Nice, Oslo, Paris, Prague, Rennes, Riga, Rome, Stockholm, Strasbourg, Stuttgart, Toulouse, Tours, Vienna, Venice, Vilnius, Warsaw and Zurich.
More info about this offer is available here: Eurolines Pass